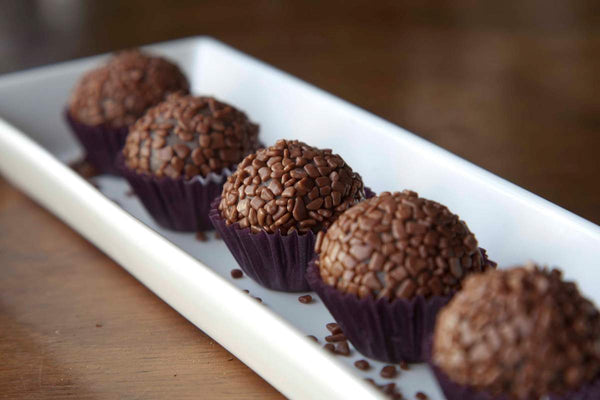 What is Brigadeiro
It's the Brazilian delicacy.
Brigadeiro was a dessert invented in 1940 and over the years it became the favorite treat of the country. Today the little spheres got a gourmet touch, they are found in brigadeiro boutiques, where they are mixed with the finest spices, nuts and chocolate to create a universe of flavor to pleasure your palate.
Brigadeiros are handmade, creamy and rich in flavor. Definitely heaven in little bites.
Orders
Orders to be delivered outside Louisville, KY area are mailed every Thursday and usually take 2-3 days for delivery.
Customized delivery days may be resquested by email, phone or in the order note. Delivery fee may change.